A hygienist carries out various treatments as prescribed by our dentists. Non-registered patients are welcome, however, patients must be registered with another Dental Practice.
Patients must have seen a Dentist within the last 12 Months.
Your hygienist will provide care that takes the form of a 30-minute session
The session will include:
Full assessment of your oral hygiene routine.
A detailed examination of your gums.
The removal of any soft and hard (plaque and tartar) deposits from your teeth and around your gum line.
The removal of superficial staining.
Advice on the correct toothbrush, mouthwash, floss and interdental brushes.
Help and advice to stop smoking.
Nutritional education.
BENEFITS OF VISITING OUR HYGIENIST
HYGIENE SESSION
Prevention of bleeding gums, tooth loss and tooth decay
Detection of Oral Cancer
Establishing a cleaning routine which is unique to your teeth and gums
Brighter smile, removing everyday stains and reduces bad breath
Increase in confidence and quality of life
AIRFLOW SESSION
Prevention of bleeding gums, tooth loss and tooth decay
Detection of Oral cancer
Fantastic for removing stubborn stains and plaque from the tooth surface
Pain free, non-abrasive
Quick and very effective treatment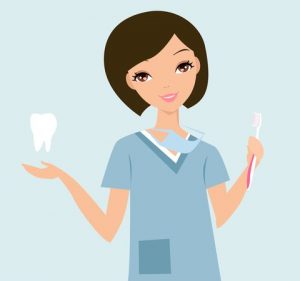 Regular professional cleaning, combined with effective home-hygiene coaching, ensures sustainable dental health for you and your family. A clean and healthy mouth improves your appearance, freshens your breath and significantly reduces your risk of encountering new cavities or filling replacements, gum recession, food trapping and tooth drifting.
Please note the number of sessions required for both treatment and maintenance regimes will depend on the complexity of your treatment needs and will be determined by the hygienist at your initial appointment.
Hygiene Patient Review left 4th December 2017
Hazel Jackson the hygienist is fabulous (really enjoyed my sandblasting today)! Would recommend this practice to anyone!
Please see below our video testimonal from Steven Markham after visiting our Hygienist Farshea.