Take advantage of our April/May offer on Quick Straight Teeth!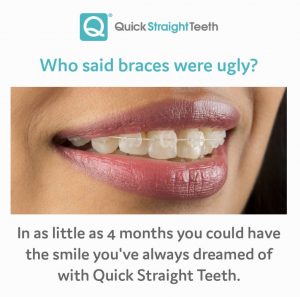 Quick Straight Teeth focus on the front teeth to correct mild misalignment.  The braces are discreet and use gentle pressure with minimal discomfort to give you the perfect smile.
Our offer includes
£100 off per arch
Free whitening (worth £345)
Call 01274 638061 to book your free consultation* to a straighter. whiter smile today!
Terms and conditions apply.   Registered patients qualify for a free consultation. *Consultation for non registered patients is chargeable at £35 and will be deducted once the treatment is completed.  Speak to a member of our team for further information